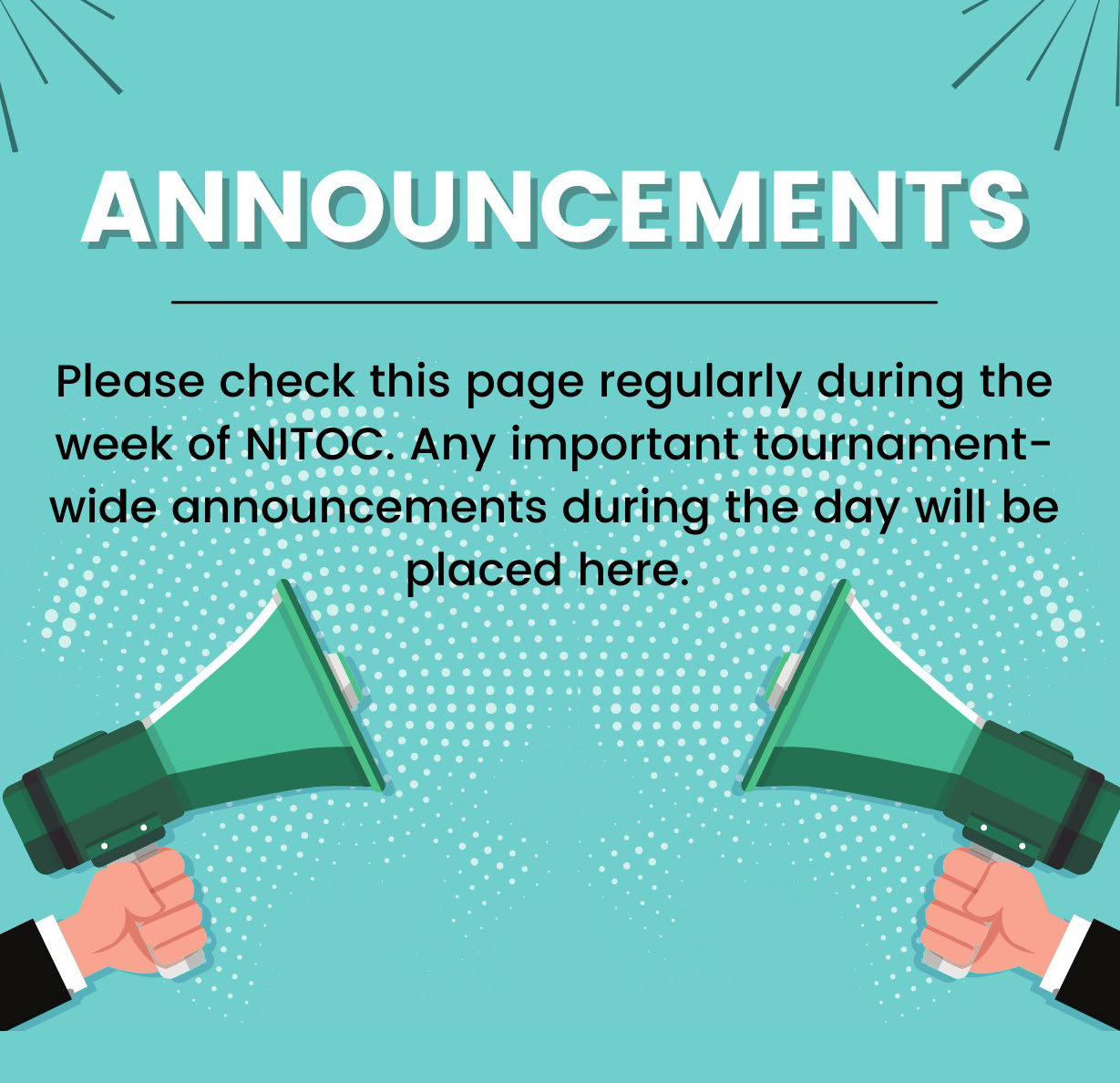 DBU WIFI
Network Name: STOA
Password: 95NSC&fB
5/28/2022
Parli Break Announcement will tentatively be at 4:00 PM.
5/27/2022
5/26/2022
5:40-ish will be the TP/LD Breaks and Outround 4.
5/25/2022
Sports Camp Announcement: Sports Camp has been extended to 4:30pm. Children will be back in The Burg at 4:30pm.
Debate Break Announcements will be at 4:15pm
Parli Round 6 Topic Announce will be at 12:15pm.
5/24/2022
Student items need to be moved from floor and tables in Burg. Staff will move them to the seating areas.
The meal times were extended. Lunch is now 11:00am-2:00pm and Dinner is now 4:30-7:30pm.
Socials were switched: Tonight is dancing & ice cream in the Burg Gym. Tomorrow is movie & popcorn on the Quad.
Parli Round 4 Announce time delayed. We'll read at 12:15pm.